Hello beautiful !
I have been wanting to share about my current obsession for quite long ! LUSH cosmetics are pure handmade products , I'm writing about them generally because I love most of their products! The fact that it is 100 % organic and handmade makes it even more amazing. 
If you think they r not effective just because there is no chemicals inside of it , then you are wrong ! It is like making DIY at home , or like putting cucumbers on your eyes . 
My favorite products from LUSH is their hair masks , lip scrubs and different cute soaps for bath , everytime they create different cute things , with glitter , fruits and e.t.c
Definitely a one cosmetics for a MUST TRY!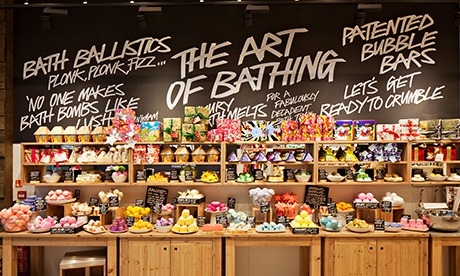 Find them in Dubai Mall next Mark&Spencer or internationally on www.lush.com